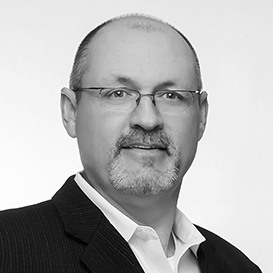 In January of 2014, Les assumed the position of President of Bob Cook Sales. It is with great pride that he takes on the additional responsibilities and looks forward to the continued growth of the agency. Les maintains a close contact with our Manufacturer Clients and is responsible for most of the structure of the organization. His experience in manufacturing gives him a well-rounded perspective of the market. Les Rudd has been a part Bob Cook Sales since 1991. Les came to BCS with background in the WD, Jobber, and Manufacturer levels of the automotive industry. Prior to BCS, Les was the National Sales Manager of TCI Automotive.
Les has been in the automotive industry his entire adult life. He resides in Murfreesboro, TN, a suburb of Nashville, with his wife Charlotte. Les was a founding member of the Manufacturer's Rep Council and currently sits on the SEMA Board of Directors. He is a past CAN Rep Liaison and Person of the Year. In his spare time, Les is an avid outdoorsman & is very active inside his church and community. Les is a true enthusiast in the industry and has a passion for his work.
Products Represented
Bob Cook Sales acts as a representative of aftermarket manufacturers, enhancing in the communication between jobbers and the manufacturer.
Auto Accessories
Off-Road & 4WD
Performance Racing
Performance Street
Light Truck Accessories
Heavy Duty Products
Street Rod & Custom
Tools, Equipment & Service