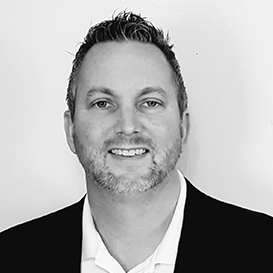 Russell Freeman
Account Agent
Russell Freeman joined the automotive aftermarket industry in 2002 starting in the warehouse of Phoenix Conversions as a parts puller/driver/installer. He moved to inside sales in 2002 and was promoted to General Manager in early 2004. In 2006, P&E Distributors purchased Phoenix Conversions. At that time, Russell assumed the position as Territory Sales Manager. In 2008, he was named Vice President of Sales at P&E Distributors where he remained until early 2011 when he joined Bob Cook Sales.
Russell has had his hands in every part of the aftermarket chain from parts puller to purchasing to jobber and national account relations. Russell has completed on-site factory training programs for multiple manufacturers and customers. He has also completed over 14 PWA University courses and attended the SEMA Education Conference in Nashville. Russell has received the Extang Road Warrior Award, Seymour's New Product Placement Award, Scorpion Racing Rep Award, and the BCS Performance Award.
Products Represented
Bob Cook Sales acts as a representative of aftermarket manufacturers, enhancing in the communication between jobbers and the manufacturer.
Auto Accessories
Off-Road & 4WD
Performance Racing
Performance Street
Light Truck Accessories
Heavy Duty Products
Street Rod & Custom
Tools, Equipment & Service